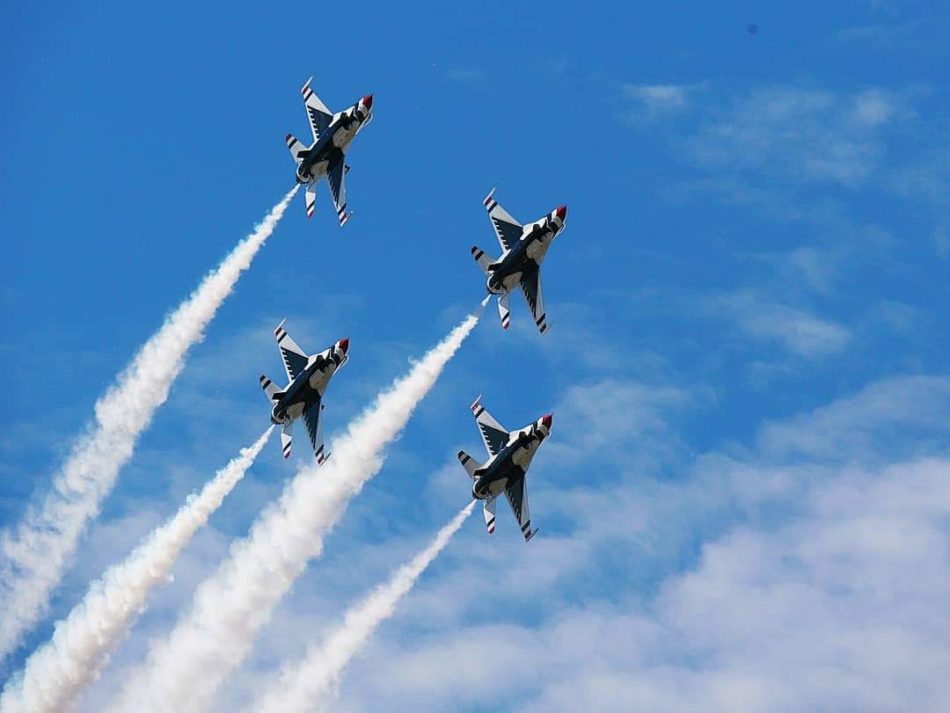 See the Arctic Thunder Air Show, Anchorage
What: A yearly show held at the JBER base in Anchorage showing amazing aerial manueavers.
When to go: Usually held every summer around the 4th of July weekend.
How to get there: https://goo.gl/maps/YnR9ui6uCmXEu8iA7
Tips:
You can enter via the various JBER entrances – signs will clearly point you on where to park and how to access the show. The show includes the opportunity to see multiple types of aircraft do acrobatic manuevers while also included many parked planes on the ground to explore.
In some special occasions, they may have the thunderbirds fly which is an absolute treat to watch.