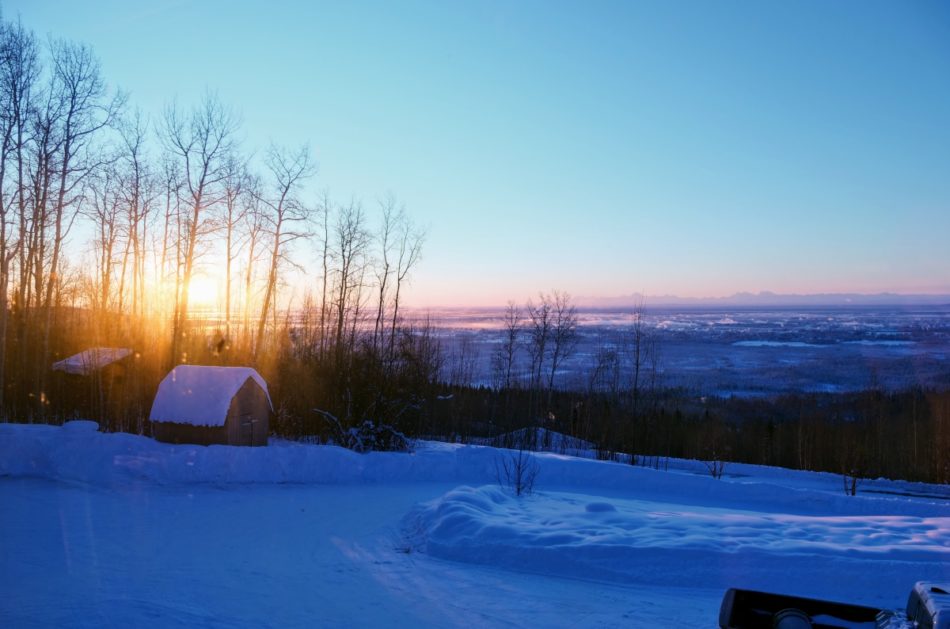 Visit Fairbanks
What: One of the state's largest towns in the interior. Well worth visiting, especially in the winter time to catch the northern lights, ice festivals, and hot springs.
When to go: Can be accessed year round, but one of the best times to visit Fairbanks is in the winter spring months of Feb – April.
How to get there: https://goo.gl/maps/kbuEdYHWQWVhC564A
Tips:
In the summer, top activities include hiking the local trails, single track mountain biking, and exploring/fishing along the Chena river.
In the winter, top activities include cross country skiing, driving around looking for the northern lights, skiing, dog sledding, and ice fishing.
Especially in the winter, it's highly worth checking out Chena hot springs or one of the other local hot springs to take a dip in geothermally heated water in the middle of sub zero temperatures.
If visiting in the winter, it's worth staying somewhere outside of the main town area to be able to catch the lights easily. It's worth getting the Aurora app and google searching local webcams as well to keep a keen eye out.
If visiting in Feb/March, be sure to check out the ice carving festival in town.